My Flash Fiction piece 'Pictures' published in US Flash Fiction Magazine can be read on the link below
In the photograph, he stood behind her. She was leaning back against him, she had her eyes closed. It was as if he'd already killed her and was holding her body up like a fisherman flaunting his catch...
*********************************************************************
My Flash Fiction piece 'Skip' published in The Incubator Journal can be read here or on the link below
This is the third day I've walked along this road, well, cul-de-sac really, that's why you'd need a reason to enter. The first day I walked quickly to the end and threw my arms up when I reached the wall as if I didn't see it coming. I shook my head, turned on my heel. On my way back, I stole a look into number fifteen with its closed blinds, unseeing eyes outside and in.
A skip piled high with life stood squarely covering the door but I didn't need to see those discoloured digits. Four mattresses slanted at different angles to keep what's inside in, three belonged to the children, we've long left home, haven't spoken since. The double stood weighty at the top, tilted over everything.
I shivered, the sun went behind the clouds, the shadow drenched the contents, took the glare off the dressing table mirror, stained with her make-up it looked beaten up and old leaning against the yellowed headboard, his side with its impression of someone who lay for years
relaxed in repose. The matching bedside lockers fell together, drawers gaped open, mouths with nothing left to say. The pile has grown; the smaller pieces thrown in as well. The monopoly board on top, I can hear the tap tap tap of the top hat as I land for a moment on expensive streets, but all the time my eye is fixed on 'go' feeling the papery memory of two hundred euros hush money in my hand.
*****************************************************************
Thank you so much to Aoife Carberry for the above. It was wonderful to receive the Deirdre Purcell Cup for the Maria Edgeworth Literary Flash Fiction Competition.
It was a great thrill to meet the judge Alan McMonagle www.alanmcmonagle.com/ author of the brilliant 'Liar Liar,' and 'Psychotic Episodes.' Alan's first novel 'Ithaca,' is to be published in 2017 by Picador.
My piece 'The Beautiful Girls' can be read on the link below
edgeworthstown.net/blog/blog1.php/literary-festival-flash-fiction
*****************************************************************
My Flash Fiction piece 'Seeing Things' published in the Burning Bush 2 online literary magazine can be read here or on the link below
https://issuu.com/burningbush2/docs/burning_bush_2__issue_6
I'd been on the bus for over an hour. The smell of tightly packed people wafted up into the small spaces. The man in front of me, I'd thought he was asleep; he had been so still, lifted his arm swiftly and with nails ingrained with black, knuckles curved, he smoothed the hair at the back beneath his hat. My elbow rigid against the rubber seal tensed. I cupped my hand over my forehead. It felt hot. I could hear my watch ticking. He turned; his head held low until with thick fingers he pinched hard the felt, shoved back the brim to reveal a layer of sweat above familiar watery veined eyes that bore into me. Bile rose, it burned.
I wished again that I hadn't gone to see that'Medium' last night. She didn't see my mother but there was a man.
"He's wearing a trilby, he's nodding towards you."
She said he had a slow leg. I already knew. I remembered the feeling when would hear the drag of his slow leg across the boards in my room. I tried not to think. I knew he could read my mind now in this place between life and death. Tell-tale letters absorbed by old walls bound together in black and white, strangled words escaped, gasping for air amongst the bodies of oblivious faceless passengers.
The bus trundled up along the quays, the river Liffey black like a slick of nylon wound its way tightly around my neck.
*********************************************************************
My Flash Fiction piece 'Sweet Justice' published in Brilliant Flash Fiction online literary magazine can be read here or on the link below
https://brilliantflashfictionmag.wordpress.com/archives/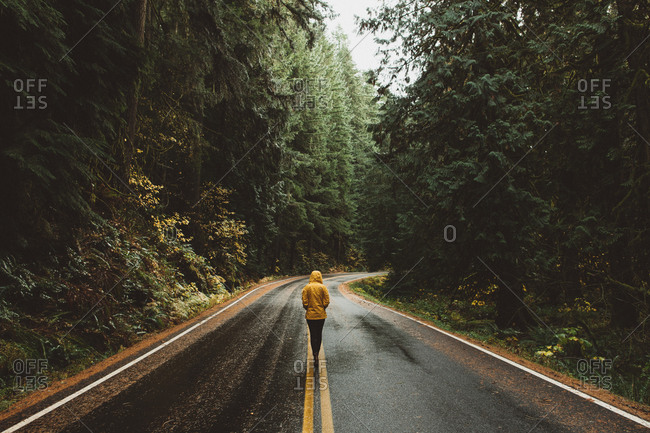 As I stared through the windscreen at the black shining road getting sucked beneath the fast moving car, the hedgerows rushing alongside in their applause, I wasn't sure if I was right to have taken this lift.
The driver was animated, chatting incessantly.
I allowed my mind to switch off, saying "mmm" and "Oh really." I stared out the window where rain used the glass as a runway to speed down and rest a moment in the rubber seal at the bottom.
I'd been hitching for over two hours. Nobody wanted to give lifts these days. My hands were freezing from holding the cardboard sign and water was pouring off my rain jacket and rucksack. It was great to be in the warmth of the car.
Rain was coming in sheets and the wipers were unable to cope. I thought he should take it slower and said as much.
He laughed. "You can put yourself back on the road with your sign."
I reached for my rucksack and pulled out my knife. Throwing my entire body weight behind it, I lunged in and out of his side. When he was still, I grabbed my knife and climbed out of the car. I went under the trees and cleaned my face and hands as best I could.
A driver stopped and offered me a lift. She was a nice woman all motherly, tutting about what a bad evening it was to be hitching a lift. I snuggled down in the passenger seat, weary.
She offered me one of her sweets.
The sort of sweets I hate.
*****************************************************************
My Flash Fiction piece 'My Snow Globe World'
published in The Irish Times can be read on the link below
http://www.irishtimes.com/culture/books/my-snow-globe-world-1.8582